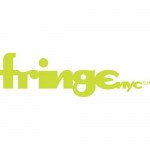 The 2012 New York International Fringe Festival (aka FringeNYC) ended its run this past weekend. Of the scores of productions in this 16th annual edition, nearly three dozen were musical offerings. The FringeNYC Encore Series, now in its seventh year, will give theatergoers another chance to see some of the most critically acclaimed and crowd-pleasing shows. This year's encore series of four shows being presented Sep. 7-30 at Soho Playhouse includes one musical, Independents. Below are highlights of selections from what theater bloggers have been saying about the other musicals presented in the second (and final) week of this year's festival.
Blanche: Onalea Gilbertson (book, lyrics, music), Morag Northey, Jonathan Lewis (music)

Kat Chamberlin (N.Y. Theatre): Sometimes a performance can be so deceptively simple, you don't fully appreciate what it's doing to you until you found yourself reeling from its emotional punch. Such is the power of Blanche. … The songs are rendered with exquisite expressiveness, showcasing Gilbertson's range. … This wild dame's pulsing life-force seems so strong, it makes the history matter and so very personal. She will touch you.
Marc Miller (Back Stage): Every grandmother should have a grandchild like Onalea Gilbertson. The Canadian songwriter-singer-pianist was so besotted with Grandma that she concocted a song cycle about her. … We don't get to know her as well as we might … but her fealty to Blanche is so potent that the show gets by on sweet memories and granddaughterly affection. Critic's score: B-
Brooke Pierce (Theater Mania): This musical collage reveals the life of a tough woman who survives the poverty of the Great Depression, young widowhood, and the dread of war, while never forgetting to laugh, dance, and enjoy the little things. … Blanche is overall an engaging walk through the life of a female member of the Greatest Generation whose trials and triumphs deserve to be remembered. It makes us all think of the rich lives that our grandparents and great-grandparents led during hard times, and it's a much-needed reminder to ask them about those days if we still can.
Chalom: Bronwen Mullin (book, lyrics, music)
Ed Malin (N.Y. Theatre): A potentially beautiful and disturbing look at Jewish learning and longing. … Bronwen Mullin (a rabbinical student at Jewish Theological Seminary) daringly asks what the texts mean when taken together. The result is moving, artistic, as well as educational. … The piece has an appeal for religious Jews … but the style of presentation is purposefully universal and accessible to anyone.
City of Shadows: Rachael Dease (book, lyrics, music)
Dan Balcalzo (Theater Mania): This 40-minute song cycle is inspired by the book of the same name, which collected Sydney police photographs from the early 20th century. … Dease's accompanying songs do not attempt to tell specific stories about the people in the pictures. Rather, they're more poetic meditations that riff on the imagery but are not tied exclusively to it. … Dease is a striking presence. Her vocals can be ethereal one moment, and then shortly afterwards her powerful voice takes on a harsher quality.
Amber Gallery (N.Y. Theatre): This is my favorite kind of small-scale theater – the kind that affects your emotions in a more physical way than a cry or a laugh, where your heart skips and the hairs on your neck stand up. … The four musicians were great, and Dease has a wonderful voice. The ensemble worked well together. … A show like this doesn't come along too often. I would highly recommend having the experience.
Clifford Lee Johnson III (Back Stage): The emphasis is placed squarely on the visuals. … There is no story or narrative. Instead, as one beautiful image succeeds a horrific one, an impression of life's fragility and preciousness begins to haunt our consciousness. A string quartet provides sometimes jittery, sometime ethereal music that enhances the contemplative spell cast by the photographs. Dease's poetic lyrics are the least effective element of the show … but they do nothing to disrupt the power of this unique and compelling work of theater. Critic's score: A-
The Dick and the Rose: Robert Biggs (book, lyrics, music)

Charles C. Bales (N.Y. Theatre): Robert Biggs, who drives the performance as a sort of circus ringleader named ME, has created a cross-genre production that aims to be a clown show exploring human darkness. Running 55 minutes but feeling much longer, The Dick and the Rose falls short of that goal, ending up more laborious than clownish. … As is, the show has a whiff of pretension that makes it more enervating than entertaining.
Oscar E. Moore (From the Rear Mezzanine): One of the most bizarre, unsettling and purely theatrical offerings of this year's FringeNYC Festival. … The Dick and The Rose is a daring, surreal and wonderfully theatrical venture into the darkest of deeds previously unspoken of except in Greek tragedy. Hopefully there will be an audience beside a Fringe Festival audience to see this modern day tragedy to stop the madness that we so often read about.
Dogs: Ido Bornstein (book), Various (lyrics, music)
Dan Balcalzo (Theater Mania): Passionate performances mix with overwrought symbolism. … The result is strangely compelling yet not completely satisfying. Written by Ido Bornstein, the plot focuses on five men – three Jewish, two Arab – who come together to work on a musical adaptation of Romeo & Juliet … as a way of bridging the gap between the two races. … Bornstein's script does not adhere to strict realist principles and can be frustrating insofar as the characters' actions sometimes seem to defy logic. Additionally, certain staging choices from director Shlomo Plessner obscure rather than clarify what is going on.
Leslie Bramm (N.Y. Theatre): A brave attempt to solve and resolve a conflict that's centuries old. The battle between the Arabs and Jews. It's also a comment on masculinity. … I admire this production because it dares to reach for a bold idea and uses theatrical abstraction to create metaphors that make its point. … Naïve? Perhaps. … Powerful nevertheless. The play is laced with Jewish and Arabic folk songs … about love and peace. Simple poems that hope to galvanize very large and complex problems.
Anita Gates (N.Y. Times): Dogs has noble ambitions, to explore the aggressive masculinity that develops … in the world in which Israeli Jews and Palestinian Arabs coexist. Unfortunately the message becomes largely lost in a frequently incoherent production, and the proceedings are sometimes just baffling. … But there are bright spots. Much of Mr. Bernstein's script is written in convincingly colloquial English. … The music … is melodic and moving, even for those of us who don't understand the words.
Eric Haagensen (Back Stage): This movement-oriented work … is more interested in earnest symbolism and the studied deconstruction of masculinity than it is in subversive satire. … The physically adept actors are committed to playwright Ido Bornstein and director Shlomo Plessner's head games, but a little of Dogs goes a long way. Critic's score: D
An End to Dreaming: Emma Dean, Jake Diefenbach (book, lyrics, music)

Suzy Evans (Back Stage): Emma Dean and Jake Diefenbach are alarmingly unique, talented vocalists from Australia, and their show An End to Dreaming showcases their range as singers. However, the performance felt more like the sitzprobe for an album than a fully realized theater piece. … The music is relatable and wrestles with issues that many young people face about being accepted. However, the self-conscious conceit gets in the way of the show's message. Critic's Score: B-
Chris Harcum (N.Y. Theatre): It is refreshing when a show flips my expectations a couple of times during its performance. … Rich in texture, haunting in tone, and breathtaking in performance, this evocative piece transported me. The simple themes both in music and story keep building into something more sophisticated and deep. … This event goes beyond its style and genre into something more. It would be hard not to be mesmerized by the end of the evening.
Brooke Pierce (Theater Mania): The pair appear at first to be members of a particularly gifted cult of Aussie Goths. But as the show progresses, they shed their coverings and reveal two vulnerable, tow-headed youths, a kind of Hansel and Gretel braving the woods of life with no one but each other for support. … There is no clear narrative; it is a musical journey from dark to light, with excursions into self-doubt, longing, confusion, pain, and all that wonderful existential stuff.
Essence: Allen Lewis Rickman (book), Various (lyrics, music)

Ed Malin (N.Y. Theatre): Yiddish theater succeeded in New York and had an incalculable effect on American plays and musicals to come. To hear this amazing story, do yourself a favor and see Essence. … Rickman, Shmulenson and Sterner bring their vitality (and ability to change costumes every two minutes) to a genre that is still appreciated and bursting with things to offer today's audiences. Their joy in what they do and happiness for the success of Yiddish theater in inhospitable places (believe it or not, Israel once banned the language) makes you want to laugh and cry.
Hanafuda Denki: Shuji Terayama (book), Makoto Honda (lyrics, music)
Chris Harcum (N.Y. Theatre): Hanafuda Denki begs the question of whether the dead are more alive than the living. … This show is a feast for the eyes and ears. And the entire company of actors does an admirable job of pulling off the mash-up of styles in this. They are all top-notch and so great to watch. … If this is hell, sign me up. Heck, I'll even become fluent in Japanese.
Rachel Saltz (N.Y. Times): Performed with full-tilt commitment and unusual discipline by the Ryuzanji Company, the show, directed by Saori Aoki with little flourishes of the grotesque, has rowdy, propulsive energy that almost never flags. It could use a few more moments of calm and a few less of high-voltage shouting, though a couple of songs manage a quiet melancholy. … The dead want company, so you may want to sneak out before the end. Because it may be the End.
Nicole Villeneuve (Back Stage): Despite some puzzling references and a heavy reliance on super-titles, the ebullient spirit of the cast carries viewers away on a fantastical trip. … The result is a madcap mixture of Japanese ghost stories and Weimar cabaret; musical styles run the gamut from J-pop to jazz, all delivered with the same devil-may-care enthusiasm. … The players perform a seemingly impossible balancing act, remaining completely committed while winking at the audience, bringing them in on the fun. Critic's Score: A-
Kriep: Sam Belich (book, lyrics, music), John Hammel (book)
Ethan Angelica (N.Y. Theatre): Even with solid performances from many of its players, the winding, confused story, inconsistent direction, and songs that are rarely hummable or integral makes Kriep a rough evening. … The program claims that Kriep examines our society's mutually destructive fascination with serial killers through the musical theater idiom. That is a musical I'd like to see. However, what is currently onstage at FringeNYC never finds this footing.
Andy Propst (Theater Mania): An appealing young cast works tirelessly to put over the woefully pretentious musical. … This "Grusical in Seven Deadly Scenes" clumsily attempts to bring the world of a serial killer to life using old-fashioned song and dance. … It's a bit like watching "Springtime for Hitler" (from The Producers) actually unfold in a tiny downtown venue. … One watches them, knowing that, like the doomed kids in horror flicks, they're fighting a losing battle.
The Mirror Show: E.O. Levendorf, Carrie Elizabeth Drew (book, lyrics, muisc)

Heather McAllister (N.Y. Theatre): We find ourselves in some crystalline minimalist underworld, maybe purgatory, maybe a corridor to hell itself. I'm not sure. … The songs are great and the women are amazing. Although "night club" in style, the substance of the lyrics go deep. … I do wish Director E.O. Levendorf used more movement. I understand the stylistic choice to "mirror" the static lives of these women by having them virtually frozen in place, but to me it felt like an element was missing. Still, the music is intriguing and strong, the actors are funny and have great depth.
Mother Eve's Secret Garden: Uma Incrocci (book, lyrics), Erica Jensen, Kirk McGee (book), Christian Pedersen (music)
Josh Sherman (N.Y. Theatre): Flat out one of the funniest bits of nonsense playing in New York City (with just enough heart to get by), Mother Eve's Secret Garden of Sensual Sisterhood is a terrific send-up of self-help gurus, con artistry, secret sisterhoods and overblown musical theater. With a sparkling cast of comediennes with some great voices to boot (and featuring actual choreography!) and a winning attitude to match, Mother Eve's is a pure joy to watch and laugh alongside.
Nightfall on Miranga Island: Justin Moran, Jonathan Roufaeal (book, lyrics), Adam & Matt Podd (music)

Ivanna Cullinan (N.Y. Theatre): While the piece as a whole is more solidly mapped out than actually arriving anywhere, it is gratifying to have so much to watch and enjoy nonetheless. … Nightfall on Miranga Island has heaps of talent and could be even so much more than it is, if it would step up and be about something. Yet it is a worthy piece with solid lead actors.
Oscar E. Moore (From the Rear Mezzanine): Can it be that in trying to outdo themselves that they might have done themselves in? With nothing to compare this production to, the audience ate up every outlandish, over-the-top plot twist. … I however, unfortunately, had the original tucked in the back of my all too good memory. And so writing this review is quite difficult. I am still a charter member of the Justin Moran fan club and his entire troupe of improvisational actors and will remain so. … But I much preferred Nightfall on Miranga Island the first time around.
Sheherizade: Aidaa Peerzada (book, lyrics, music)
Josephine Cashman (N.Y. Theatre): The actors use communal storytelling, classical storytelling, shadow play, movement, song, and slam to bring this famous tale to life. … Peerzada's and Pittle's [costume and sound] work are standouts in this wonderful production. Playwright Aidaa Peerzada's story and language are rich and sonorous, but only 40 minutes long. I wish it could have been longer, despite some lags in timing. The whole production, under Artistic Director Anne Marie Bookwalter and Director Priscilla Garcia, capture an old fairytale and bring it beautifully to earthy, human life. … Sheherizade is destined to have a vibrant future.
Six String Sonics: Gil Kuno (book, lyrics, music)

Amy Lee Pearsall (N.Y. Theatre): Rather than stick the proverbial guitar in the back of the closet to gather dust, Kuno has deconstructed it, creating six individual guitars – each with a single string – to be played collaboratively by six musicians. The beauty in this concept is that chords that one might never achieve on a standard six-string guitar can now easily be created. … Some music has been composed for this staging, but improvisation plays a huge part in this work. At one point, Kuno even takes suggestions of words from the audience. … Six Strings – and Reactive Bodies – may each be individual elements, but together form a glorious sum of parts.