Every year after the Tony Awards, I review and update my MP3 list of favorites. The following are the show tunes that have earned the highest play counts on my iPod over the past year. Each of these songs hits me in the gut, either gut-wrenching pathos or gut-busting bathos.
1. "Sunday" (2005, Stephen Sondheim). The finale of a daylong Wall to Wall Stephen Sondheim
, in a beautiful arrangement by Jason Robert Brown, which I was lucky to perform with the Juilliard Choral Union under the baton of Paul Gemignani.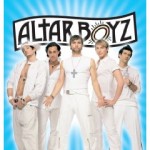 2. "Rhythm in Me" (2005, Gary Adler-Michael Patrick Walker). The highlight of the good-natured Off-Broadway satire Altar Boyz
, featuring the memorable Tyler Maynard, with spot-on boy-band orchestrations by Doug Katsaros and Lynne Shankel.
3. "Back to Before" (1998, Stephen Flaherty-Lynn Ahrens). Marin Mazzie filled the cavernous Ford Center with this heartbreaking song of awakening from Ragtime
.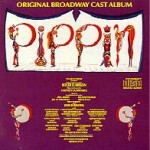 4. "Magic to Do" (1972, Stephen Schwartz). The "Comedy Tonight" for Pippin
, with its sinister opening sostenuto. "Aquarius" (1968, Galt MacDermot-James Rado-Gerome Ragni) provides a similar haunting opening for Hair
.
5. "Move On" (1984, Stephen Sondheim). Another favorite from Sunday in the Park with George
. Bernadette Peters advises, "The choice may have been mistaken, the choosing was not." A similar sentiment to "What I Did for Love" (1975, Marvin Hamlisch-Ed Kleban) from A Chorus Line
.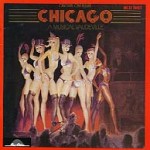 6. "And All That Jazz" (1975, John Kander-Fred Ebb), by Chita Rivera. A sublime marriage of performer and material from Chicago
. Other knockout performances are "And I Am Telling You" (1981, Henry Krieger-Tom Eyen) by Jennifer Holliday from Dreamgirls
and "Somewhere That's Green" (1982, Alan Menken-Howard Ashman) by Ellen Greene from Little Shop of Horrors
.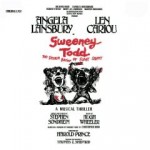 7. "The Ballad of Sweeney Todd
" (1979). Perhaps not since The King and I
has a score so expressively evoked its environment. From the chilling organ prelude and clarion factory whistle to the "Dies Irae" leitmotif, this recurrent theme provides the perfect aural backdrop for its demon barber.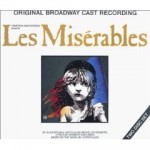 8. "I Dreamed a Dream" (1987, Claude-Michel Schonberg-Alain Boublil) from Les Miz
and "With Every Breath I Take" (1989, Cy Coleman-David Zippel) from City of Angels
. I'm a sucker for a good torch song. Two other favorites are "Time Heals Everything" (1974, Jerry Herman) from Mack & Mabel
and "Good Thing Going" (1981, Stephen Sondheim) from Merrily We Roll Along
.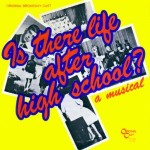 9. "The Kid Inside" (1982, Craig Carnelia). This opener from Is There Life After High School?
may appear straightforward, but the words are so well chosen and are so well set, they provide plenty of emotional wallop. Other Carnelia favorites include "Just a Housewife" from Working
and "What You'd Call a Dream
" from Diamonds.
10. "Into the Words" (1991, Stephen Sondheim-Gerard Alessandrini). This tour-de-force of writing and performing from Forbidden Broadway
is an ingenious mash-up of the title song from Into the Woods and "Weekend in the Country" from A Little Night Music.