Musical theater was "alive and kicking" this year, with debuts from new writers and comebacks from veteran scribes. Below is my list of the Top Ten new pieces of musical theater that debuted in the past 12 months – with two caveats. First, you will notice the omission of this year's Tony winner Once, a wonderful show that actually didn't premiere in 2012 but in 2011 at the New York Theatre Workshop. Second, although I haven't included Chaplin in my list, its title star (Rob McClure) deserves special notice for a bravura performance. Now, on to the year's best new shows.
1. A Christmas Story (Nov. 19-Dec. 30, Lunt-Fontanne). Whether you loved the movie or not, this adaptation artfully walked the line between paying homage to the old and inventing something new. Much of the credit goes to an impressive Broadway debut score by songwriters Benj Pasek and Justin Paul – a rarely talented duo who have gratefully moved on from the purgatory of musical theater workshops – and to Warren Carlyle's inspired choreography, highlighted by tap dancing prodigy Luke Spring, who steals the show from Ralphie and the entire Parker clan.
2. Forbidden Broadway: Alive & Kicking (Sep. 6, 47th St). The king is dead, long live the king. After a rare (and much too long) absence, Gerard Alessandrini has unsheathed his skewer and once again begun poking fun at the Great White Way. Indeed, the barbs are as sharp as ever, proving the long-lived Off-Broadway revue hasn't gone soft in its middle age. The new cast may not be as polished as previous teams, but they hit the bulls-eye of their targets more often than not, including a show-stopping send-up of Once.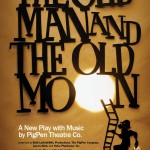 3. The Old Man & The Old Moon (Oct. 7, Gym at Judson). PigPen Theatre Company aims to create "atmospheric theatrical fables," and they succeeded admirably in this whimsical nautical tale. Comprising some half dozen Carnegie Mellon alums, this team of writer-performers play their own instruments while singing and acting multiple characters. If Mumford & Sons collaborated with Julie Taymor, they may have yielded something close to but perhaps not as disarming as the guys in this Off-Off-Broadway troupe have created.
4. Newsies (Mar. 29, Nederlander). If you like a good old-fashioned show, then you'll enjoy this latest Disney Broadway musical juggernaut. A paint-by-numbers story is colorfully performed by an outstanding ensemble (recognized by Equity as the best chorus on Broadway), led by breakout star Jeremy Jordan. Despite a somewhat oppressive scaffold set and the clunky addition of a perfunctory love interest, director Jeff Calhoun keeps the show briskly moving, aided by Christopher Gattelli's acrobatic choreography.
5. A Civil War Christmas (Dec. 4-30, NYTW). This American mummers play, set on a blustery Christmas Eve 1864, is a sprawling and eye-catching pageant about a nation yearning for peace. Pulitzer-winning Paula Vogel may have overstuffed this Off-Broadway holiday goose a bit, but her story is certainly savory. The vivid staging of Tina Landau and sepia-toned musical pastiche of familiar carols and new music by Daryl Waters and Andrew Resnick add a welcome richness to this Matthew Brady photo come to life.
6. Natasha, Pierre & The Great Comet of 1812 (Oct. 6-Nov. 17, Ars Nova). Triple hyphenate librettist-composer-performer Dave Malloy proved to be a winning David to the Goliath that is Leo Tolstoy's War and Peace. Wisely selective in his tale, Malloy has created an engaging through-composed electro-pop adaptation, ably aided by director Rachel Chavkin's spare staging. Another find in this Off-Off-Broadway musical was recent Juilliard grad Phillipa Soo as the impetuous Natasha.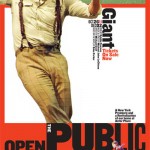 7. Giant (Nov. 13-Dec. 16, Public's Newman). Usual triple hyphenate Michael John LaChiusa handed the reins of the libretto to Sybille Pearson for their judicious adaptation of Edna Ferber's sprawling novel. Even though the duo condensed an hour from their original production, the show still successfully captured the wide Texan spirit, even if the Off-Broadway space didn't do it visual justice. The show could still use some trimming, but the score remains as impressive as Kern and Hammerstein's for Ferber's Show Boat.
8. Bring It On (Aug. 1-Dec. 30, St. James). It could have turned out to be just another corporatized movie-turned-musical, but librettist Jeff Whitty didn't simply regurgitate the film plot, and composers Tom Kitt, Amanda Green, and Lin-Manuel Miranda took care to create a forceful (if forgettable) score. While the sparse touring set didn't seem Broadway-worthy, director-choreographer Andy Blankenbuehler earned high props for his athletic staging and choreography, taking this musical a level above its recent predecessors.
9. Dogfight (July 16-Aug. 19, Second Stage). Even though its disparate parts didn't quite gel, this was an encouraging Off-Broadway debut from composing team Pasek and Paul, who made their Broadway debut later in the year with another adaptation of film nostalgia: A Christmas Story. This grittier of the pair's two shows on the boards in 2012 also featured a breakout performance by Lindsay Mendez, who was ably aided by costar Derek Klena and supporting actress Annaleigh Ashford.
10. The Hunchback Variations (June 1-July 1, 59E59). Librettist-actor Mickle Maher and composer-actor Mark Messing's odd Off-Broadway show may have been faulted for being a bit too high concept, and the music may not have added all that much to the underlying 2001 play that the team adapted for their opera, but the creative duo from Chicago's Theater Oobleck gave two of the most wonderfully nuanced and quirky performances of the season in their imagined meeting of Ludwig van Beethoven and Quasimodo.